$10+ MM Revenue Generated from $3.88 MM in Ad Spend

Breakdown by Account – $10+ MM Conv. Value Highlighted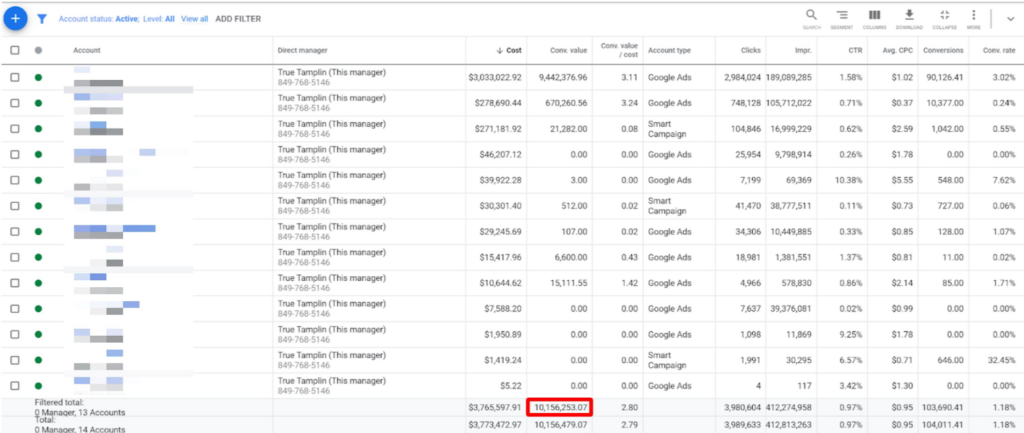 Some of Our PPC Ads Clients





Other Platforms We Manage Ads On




How We Did It
The UpDigital team was able to achieve a 280% return on ad spend on $3.88 MM spent across 14 different accounts because we:
are experts in using data to turn off bleeders and double down on high-performing campaigns
improve load times and UX to improve conversion rates
build pages targeting long tail keywords to bid on less competitive terms (i.e. financial advisors for divorcees in Newport Beach)
manage everything in bulk for complex accounts (Excel and Google Ads Editor)
set up conversion tracking correctly to get the correct attribution
focus on the lifetime value of conversions and customers
Additionally, all 3 of our top 3 accounts by ad spend all have a recurring revenue business model. The $10 MM revenue generated was actually $10 MM recurring revenue generated.
Hire UpDigital
Hire UpDigital to Get Results Like These

Everyone claims to be an expert at PPC Ads, but few agencies attain results like these.
True Tamplin, Founder of UpDigital